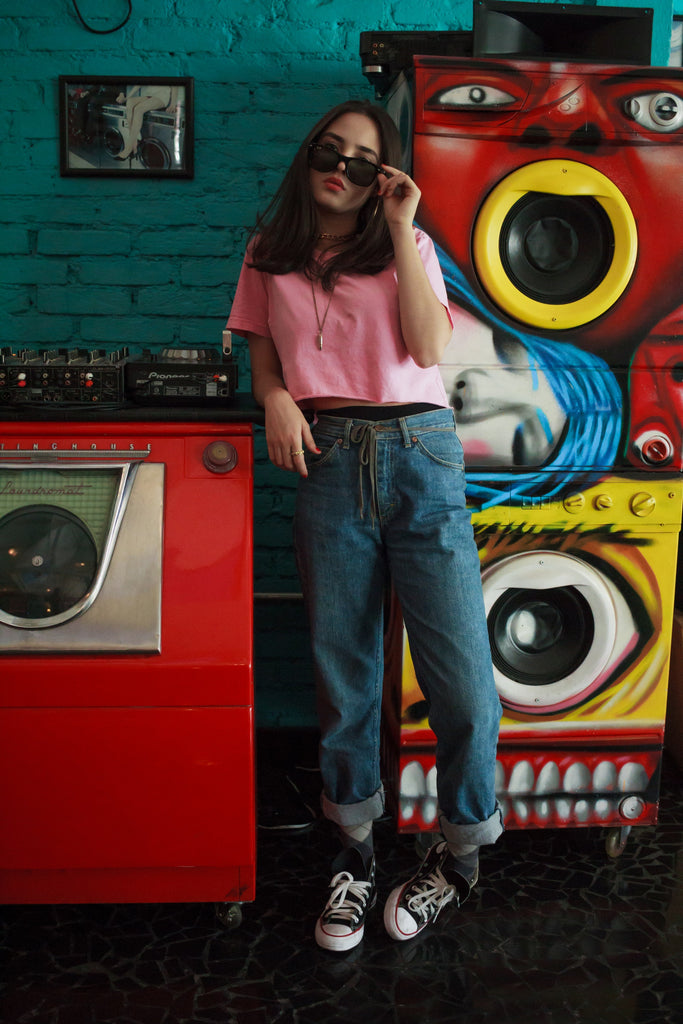 90s OOTD Must-Haves
90s OOTD fashion has made a significant comeback in the last year. We have seen everything from high-waisted denim straight-cut jeans, cropped t-shirts, down to retro design sneakers, make a major return to the fashion scene, and we've got you covered with all the 90s OOTD Fashion must-haves this season. 
The Cropped Cardigan
From Rachel Green in Friends to almost every character in Clueless, we have seen the cropped cardigan styled with everything. This staple in every girl's wardrobe was transformed into a perfectly effortless yet sexy piece that can be worn with jeans, skirts, or high-waisted shorts. It is such a simple yet versatile piece and a definite must-have for a 90s OOTD ensemble.
The Printed Skirt
The perfect casual statement piece from the 90s is the printed skirt. Worn for a trip to the mall, or for a wedding outfit, it's a cute piece that you can rock with almost anything in your wardrobe. Bring out your favorite comfy white t-shirt and sneakers, or pair it with ankle boots and a denim jacket, and you'll have yourself an edgy take on the piece. 
The
 Tweed Combo
Made famous by the lead characters of Clueless, three teenage girls who, above all else, understand the true hierarchy of society; and that is fashion above all else. This tweed skirt and blazer made waves through the 90s fashion era, almost becoming every young fashionista's right of passage into the world of style. 
The
 Fitted Turtleneck
If there's one piece that stands as the ultimate must-have for 90s OOTD's, it's the humble fitted turtleneck. This specific style became such a statement piece for both men and women, transitioning from the 80s and holding its ground during the 90s fashion era. One of the reasons behind how much of an impact such a simple top made is that it worked so casually with everything. It worked so effortlessly as a part of an outfit that can hold different statement pieces together. It's definitely a must-have for your 90s OOTD. 
The
 Mini Skirt
Whether it was suede, denim, plaid, or leather, every 90s fashionista had her miniskirts ready for every season. You can wear this absolute 90s OOTD must-have with sneakers and an oversized shirt during the warmer months. Or with knee-high boots and tights, a turtleneck top, and a long coat for the colder seasons. Any way you want to, it's a perfect addition to your wardrobe if you want to channel your love for 90s fashion. 
Final Thoughts
Before the Internet exploded to become what it is now, we had magazines, television shows, and music videos to inspire our 90s OOTD. At a time when the abbreviation "OOTD" hasn't even been coined together yet, there was the height of chic, cute, chill, and casual 90s fashion. There's no wonder these statement pieces keep making a comeback.
---