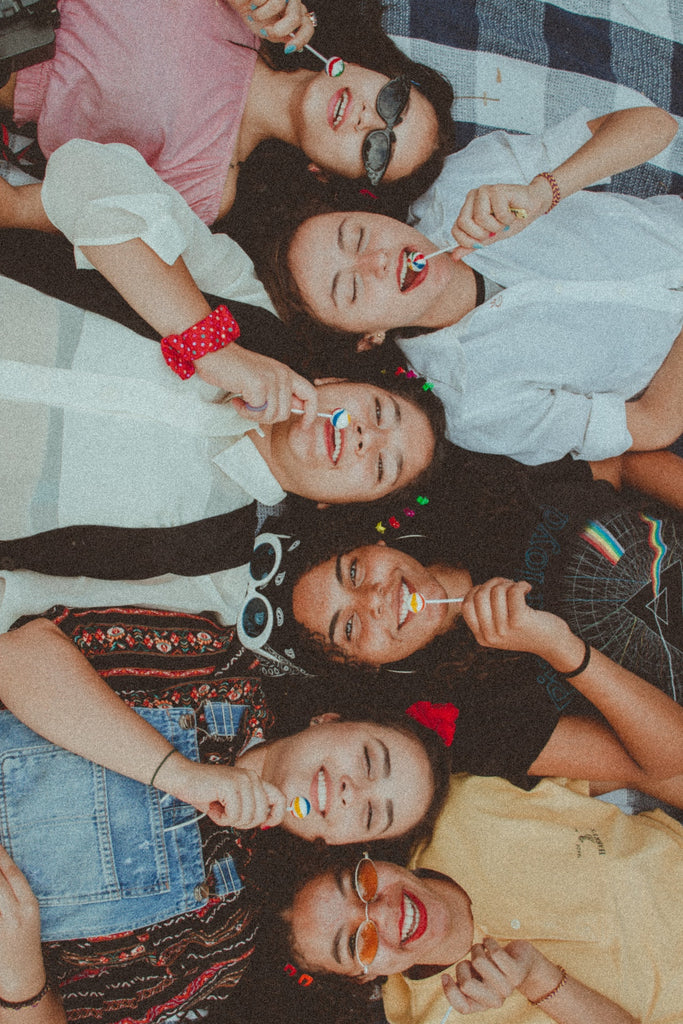 Affordable Christmas Gift Ideas for Teen Girls
It's fair to say that shopping for a teen girl might just be the most challenging thing on your Christmas list this year. And with the added pressure of the gift giving season on its way, the game of finding a great gift is on. If you had all the money in the world, it's easy to get them an expensive designer bag, diamond jewelry, or maybe a brand new phone. But it's just not practical. You'll need a gift that's both affordable and that they will absolutely love. Here are some great Christmas gift ideas for teen girls that's easy on you wallet. 
A Cute Jacket
If there's one thing that we absolutely love at Dream Closet Couture, it's our collection of cute jackets. And it's definitely our best sellers. Every teen girl would love a great jacket that she can wear with everything. Choose from leather, denim, corduroy, or a cute coat. You can pick from different styles. But to really be on the safe side, buy a simple style. Nothing too out there. She might not like it. 
A Universal Bag
You really can't go wrong with a cute bag that can go with everything and that she can wear everywhere. This can be a minimal backpack or sling bag. Get it in black, grey, beige. These are the best colors for versatility. This means that she can wear it with everything. If possible, a great bag that she can wear to school and to the mall will definitely tickle her fancy!
Headphones
Every teen spends a majority of their day on their mobile phones. It's either they're on Tik Tok, Listening to music, watching YouTube, or scrolling through Instagram, they will always need good headphones. This is why this made it to our list of affordable Christmas gift ideas for teen girls. It's inexpensive, and something she'll love to use every day. 
A Pair of White Sneakers
If there's one universal item that we can guarantee is a great Christmas gift idea for teen girls, it's a pair of white sneakers. This simple item that was once only found on the feet of tennis players and golfers, has become such a big fashion statement in the last 5 years. The sneaker trend is still strong. And white sneakers are the perfect Christmas gift for teens. 
A Lip Gloss Collection
You don't need to be a make-up enthusiast to love lip gloss. Every girl needs something to moisturize their lips, and a collection of lip gloss or lip balm is a great gift. Get a variety of colors. If you can, get just the simple tinted lip gloss. Something fun to wear for both every day and formal occasions.
Different Colored Socks
There's something really fun with socks that no teen can ever say no to. Different colored socks are perfect for Christmas gift ideas for teen girls. Get them in all colors. Find ones with cute patterns and fabrics. Prints is a definite YES! And don't forget to check that you have the right size. The more, the merrier. It's something she can wear all the time, whether she's at home or going out. 
A Colorful Suitcase
If she has a lot of traveling and school trips planned for her future, a suitcase will be perfect for her. It's likely she has been sharing the family suitcases wherever she goes. And she'll love receiving her very own one that she can personalize with stickers and accessories. Get her a bright color like pink or yellow, something that's fun. It's not just for the reason that it looks good, it's really practical too as it stands out when she's at baggage claim at the airport. You can either get one carry on size, or a set of 3. 
Fairy Lights
If you haven't already heard, young teens absolutely love a little bit of interior designing for their rooms. And fairy lights have made it big on their list of must-have for their wall décor. This is a great gift idea that every teen would love to receive. They can hang it anywhere in their room, and it'll look great as backdrops to selfies. You can't go wrong with a set of fairy lights. 
Conclusion
You can't go wrong with any of these great and affordable Christmas gift ideas for teen girls. Nailing that perfect gift doesn't have to be expensive. Buy something that she can use all the time, would love to use, and have fun with. Consider her personal style and what you think she'll like the most, and have fun finding that spot-on gift!
---