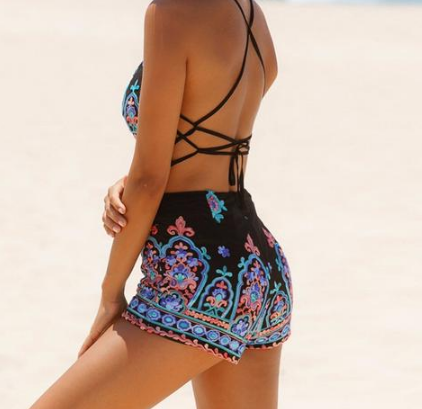 Bright New Colors in Rompers
Nothing is better than a cute romper with cut-out details, embroidery, and impressive additions. We're quickly approaching spring and it's time to stock up while our new designs are here. March 6th turned out to be surprisingly warm here in the Midwest, thank goodness we were able to stock exciting new pieces over the weekend. In honor of yet another exciting sneak peak of Spring, we've got a new discount code for 15% off entire orders + Free Shipping.

Apply code SPRINGBREAK for 15% off!
We didn't skimp out on any two-pieces either. Our favorite new outfit is the 'Ophelia Two-Piece Turquoise Set'.
---