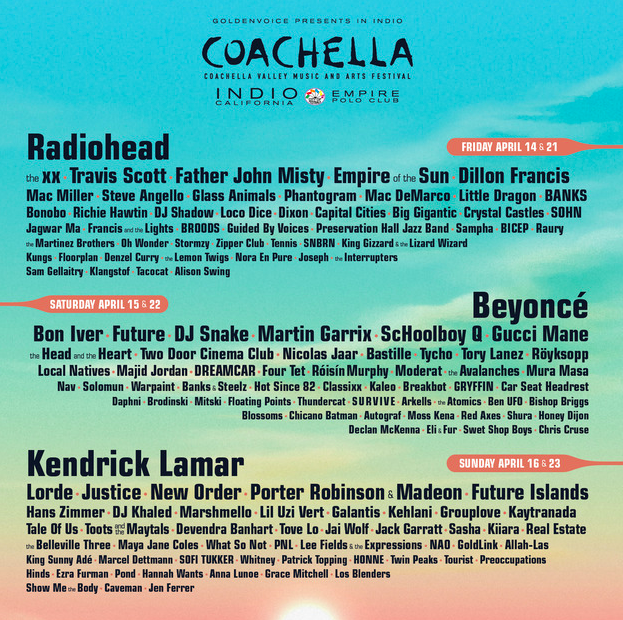 Your Outfit Guide to This Year's Coachella Lineup!
The year's most exciting event is quickly approaching and we want to make sure all of our girl's have the best bohemian attire! In honor of Coachella, we have activated a discount code for an exclusive 15% discount + Free International Shipping. We love y'all! Take a look at some of our favorites that we would love to see you in this year.
Don't forget to tag us @dreamclosetcouture on Instagram for a feature. Check out our Instagram for all of our favorite posts from last year's Coachella.
What to wear to... Click on the picture for the details! 
Use code COACHELLA for 15% off!
Radiohead: Luna Boho Pattern Romper
A brand new romper that totally sets the vibe for Radiohead, but will get you through the eclectic tunes of Father John Misty, rocking out to electro rock Empire of the Sun, all the way to Mac Miller. This is the perfect romper. Pair with your favorite gladiator sandals or beige suede flats. 
Beyonce: Bubble Tea and Sparkles Party Dress
So extremely comfy and ready for a wild night out! You gotta look good for 'Yonce! The perfect sequin details but a boho flow look. You know you want to look good for Future, DJ Snake, and Gucci Mane on the follow up!
And also available in pink... You can't go wrong!

Kendrick Lamar: Vashti Boho Pattern Romper
This piece speaks for itself. Festive enough for Kendrick Lamar and vibrant enough for Lorde.. Go out there and Coachella, but don't forget your accessories!
---