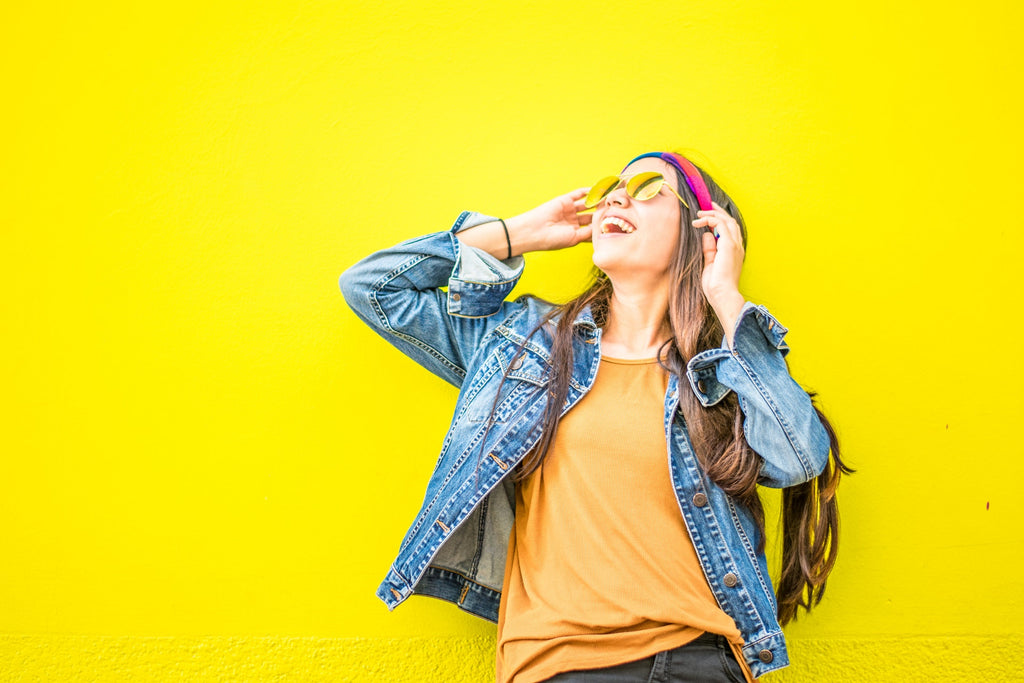 OOTD Outfit Pieces to Wear All Year Long
There are so many looks that you can pull-off with a cute outfit piece. You can do so much with just one piece of clothing. The important part is choosing the right pieces that will work effectively for your wardrobe all year long. With the right pieces, you can mix and match, and have the best OOTD outfit pieces to work with for every occasion, in any weather. Here's a great selection of outfit pieces you must have this year. 
OOTD Pieces Styled for Every Season
If you're choosing an outfit piece to wear, you'll want to choose something that's versatile. It has to be a neutral color. It has to be comfortable. Above all else, it has to be a piece that makes you feel absolutely fearless. The type of ootd outfit style that gives you that confidence to take on any task, any event, any day of the year. These OOTD outfit pieces will do just that. 
The Beige Pant
The beige pant is an absolute classic. You really can't do anything to take this piece out of fashion. It has been timeless and has been seen from casual wear, office attire, to the most recent, street style OOTD's. These are trousers that you can wear with everything and anything!
How to style the beige pant:
Winter - A black turtle neck, a cute blazer or coat, and accessorize with comfortable sneakers or boots. 
Spring - A cute tucked-in t-shirt, ankle boots, sunnies, and minimal accessories.
Summer - A loose white button-up top and strappy sandals will do just fine.
The
 Oversized Knitted Cardigan
We all love a comfortable knitted cardigan. There's literally nothing better than finding the perfect outfit to compliment one. It's like wearing a cozy blanket all day long. But you can't exactly wear the same outfit every day, as tempting as it may be. If you're a cardigan lover (and we will never think anyone isn't), then it's time to take your oversized knitted cardigan game to the next level. Here is some cute OOTD outfit inspiration for that cardigan look. 
How to style the oversized cardigan:
Winter - Knee-high boots and a cute oversized cardigan can be an absolutely perfect combination for the comfiest OOTD. 
Spring - Rock your cutest white sneakers, denim jeans, and an accessory or two for that spring look.
Summer - A nice minimal skirt and t-shirt, with boots or white sneakers. Accessorize any way you want. 
The Wrap Around Skirt
The wrap-around skirt made the biggest comeback last year, and it has now become a staple on every girl's OOTD wish list. It is both comfortable, yet completely stylish to wear. Not to mention how versatile it is as a piece. You can style this with sneakers or boots, sweaters or t-shirts, a coat or a denim jacket. The options are endless. This makes it the perfect OOTD outfit piece to wear all year long. 
How to style the wrap-around skirt:
Winter - Ankle boots, tights, a turtle neck, and the cutest nude coat makes the perfect OOTD for cold weather. 
Spring - Everyone's favorite denim jacket works so well with a wrap-around skirt. Pair this with white sneakers, and you're completely set for Spring. 
Summer - All you'll need for summer is a t-shirt and heels, with the cutest belt to work with your wrap-around piece. 
These cute OOTD outfit pieces to wear all year long are the absolute best reason to go shopping right now. These staples can be styled for every season, and they are absolutely timeless. 
---