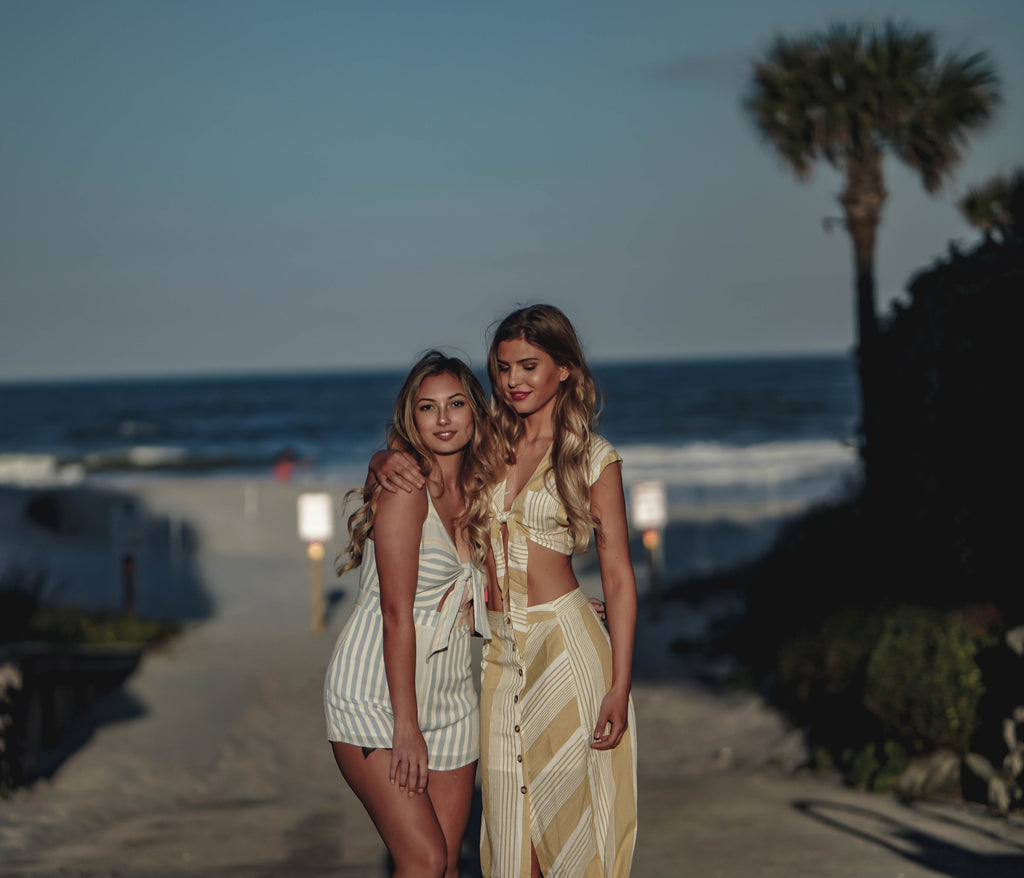 Festival Season OOTD Ideas: What to buy
As we say goodbye to the cold winter season, our arms are wide open, welcoming the exciting comeback of the festival season. There's that riveting feeling of knowing that there are so many memories to be made with these new summer months approaching. The best part, of course, is the festival season OOTD possibilities you'll definitely have the best time putting together for all of your upcoming events! To get the best out of your OOTD ensembles, these are the must-buys for the cutest of festival season OOTD's. 
What to Buy for Festival Season OOTD Ideas
If you're struggling to find what festival season OOTD ideas you should be shopping for, for this upcoming summer, you've come to the right place. Get inspired with this great list of cute and chic outfit pieces that you'll have the best time styling all throughout the summer season. 
The Button-Up Romper
You literally can not go wrong with a cute button-up romper for a festival season OOTD piece. The simplicity yet chicness to this piece works perfectly with anything from boots, sneakers, to even rain boots. This Deep V Solid Color is a diverse piece that can work with any colored accessory or footwear. You'll definitely have the best time working different outfit ideas with this. 
The
 Denim Skirt
If you want a piece that you can wear all the time, with anything from a t-shirt, a button-up shirt, a turtle-neck, or even a knitted sweater, then the ever classic denim skirt is the way to go. It may just be one of the most versatile festival season, essential pieces you'll invest in this season. Add that little individuality to your festival style with this embroidered denim skirt.
The
 Suede Jacket
Suede has made a huge comeback this past few months, and suede jackets are on everyone's must-have lists for the summer season. So it definitely should be on yours! Add a bit of an edge to any dress or festival season OOTD idea with this suede jacket in red. It's vibrant, bold, and an absolute show-stopper for any festival scene. 
The Maxi Dress Cutout
Nothing's indirectly sexier than a maxi dress with cutout details. For anyone who loves the comfort and feel of a dress, this one's a guaranteed favorite on your list of must-buys for this year's festival season OOTD ideas. With a beautiful and fresh print, style this with a denim jacket, sneakers, or boots, and you'll be set for an awesome OOTD for your next music festival. 
The Knitted Cardigan
You'll definitely need something to keep you warm and cozy long after the sun has gone down, and the night activities begin at your music festival. It has to be comfortable. It has to be something you'd love to wear and keep you warm, all night long. What's better at that job than the ultimate knitted cardigan. You can literally wear this on top of any outfit, for any festival this summer season. 
These Pieces will be all you'll need to get yourself ready and inspired for your Festival Season OOTD Ideas. Mix & Match and get adventurous with your outfits. There's definitely no stopping you in creating awesome OOTD styles and combinations. And have the absolute best time this summer! 
---