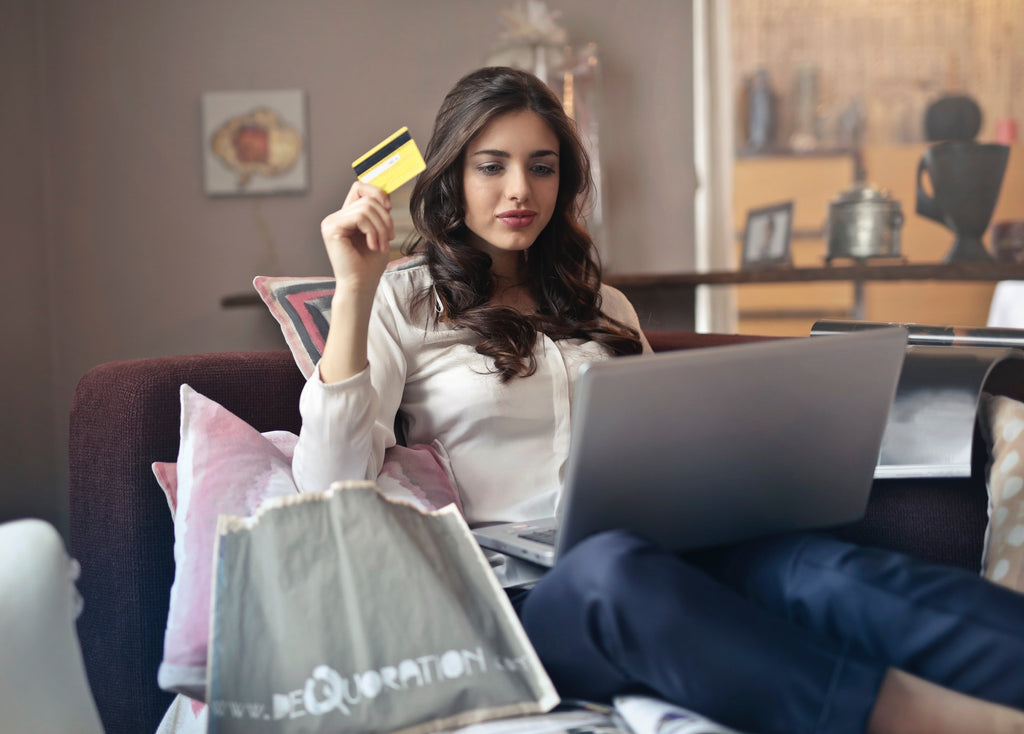 How to Shop for Clothes Online During the Covid19 Lockdown
Are you curious about how you can shop for clothes online during the Covid19 Lockdown? With everything that's happening around us during the Covid19 Pandemic, there may be a lot of things that you are forced to put on hold until the crisis has been solved. One of which could just be the need to buy clothes for an occasion or a trip. You may just be eager to buy something but are restricted from going to the actual store to buy it. This is where online shopping comes in handy. If you want to be able to shop for clothes online, and you've never done this before, there are a few things you need to keep in mind. 
Tips on How to Shop for Clothes Online
If you've ever tried shopping for clothes online, you'll know that there are a few problems that you will encounter along the way. Everyone's experienced buying something at the store, coming home to try it on, and finding out that it doesn't fit you in any way. This can easily happen when you shop online. These tips on how to shop for clothes online will help guarantee that you avoid buying something you can't use. 
Look for Measurements
If there's one thing you need to confirm, it's that the item you're interested in buying will actually fit you well. All reliable shops offer measurements for items that are a little tricky to get right in regards to sizing. This empire suede skirt, for example, is not stretchable. Therefore it's really important that you check what size will fit you well. You may often wear a size small for skirts, but it's possible that this isn't the case for every type of skirt. It's better to check for measurements so that you can guarantee that you're buying an item that will fit you. 
Check Reviews From Other Buyers
All reliable websites depend a lot on their customer's reviews for their credibility. This is why it's really important to check for reviews when shopping for clothes online. By checking what other people have to say about a product, you can confirm that you are buying exactly what is advertised on the website. The more reviews you can read about the shopping experience, the better. 
Check The Fabric/Material
Unfortunately, there are some cases when a product is sold with a photo that doesn't truly depict the quality of the fabric or material. What may look like great quality on a photo, may not be in person. It's important that you check the fabric or materials indicated in the product description. Don't let any misleading photo trick you into buying an item.
Make Sure the Website is Safe for Card Transactions
The biggest risk of shopping for clothes online is accidentally giving your credit card details away to criminals. Unfortunately, online criminals often target people who have little experience with shopping online for this exact reason. You'll need to guarantee that the website you're buying from is safe when it comes to card transactions
There's one way to confirm that a website is safe for card transactions. Check the website's URL - There are two types of URL's you'll encounter. One with "http" and another with "https". The "s" is what you're looking for. If the URL begins with "https", then it has been confirmed that this site is safe to transact with. 
Double-Check the Shipping Terms
Before paying for anything online, you first have to confirm that you are happy with the shipping arrangements. There's no point in buying a dress you'll need to wear in a few days, only to find out that you'll receive it after a week. A common mistake most first-time online shoppers make is forgetting to check what the shipping terms are. Make it a point that you read this carefully. It's best if you know what courier they use if there's a specific time of arrival you should expect, and as much as possible, there should be a way for you to track your item online. 
See if they Have a Fair Return Policy
It's a good idea to also have a look at a shop's return policy before you go crazy shopping for clothes online. You'd want the reassurance that if there is anything that you're unhappy with, you can return your item. Make it a point that you are 100% sure of their terms and conditions for returning anything you've purchased. As much as possible, for clothes, there should be a 100% money-back guarantee with any return. Read the return policy before making your purchase.
With the Covid19 lockdown restricting everyone from going outside, you shouldn't feel restricted from being able to go shopping for clothes online. These tips will help make sure that your experience shopping online will be nothing but fun. The safer you are, the better. What's a shopping spree if it isn't fun!
---