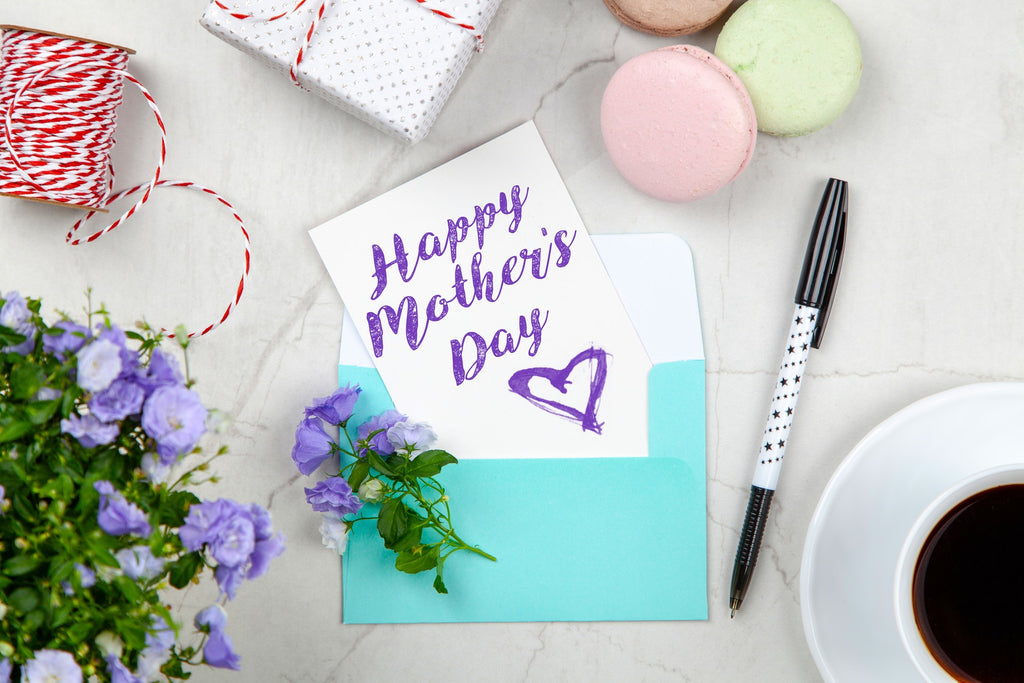 Mother's Day Gift Ideas for Under $100
Mother's day is slowly approaching and you want to get the best gifts for the most special women in your life. There's no denying that this yearly struggle gets harder and harder as every mom is different, yet every year, you want to give them something really thoughtful. We all know that moms love receiving gifts that they can wear with everything! Here's a great list of Mom-approved Mother's day gifts for under $100 and some great tips on just how to find the right gift for Mother's Day. 
How to Know What Gift Your Mom Would Love to Receive
For as many options there are out there, it's really difficult to actually find the right gift that you know your mom, your wife, your sister or friend, would absolutely love to be given. As much as possible, you want to surprise them with a mother's day gift that they'll really appreciate. Here are some valuable tips on how you can choose the right gift for mother's day. 
Look Through Their Social Media
If there's one thing social media is good for, it's learning more about a person. You can find out exactly what type of gift ideas you can give for mother's day by checking what hobbies and interests they are into. For example, if you see that your mom likes doing Yoga or going to the gym, you can buy her gym clothes. If your wife likes collecting vintage teapots, find her a beautiful teapot set. The goal is to find something that they would treasure and enjoy for a long time.
Ask Their Friends
Another good way to find out what a mommy would want for mother's day is by asking the closest people around them. Ask their best friends for a little help. They will most likely know what they'd love to receive for their mother's day gift. Get a few suggestions from them, and choose which one works around your budget. You can also personally suggest what you want to give as a gift and have them approve of the idea. Having a little extra help with the decision will make the choice a lot easier. 
Observe What They Often Buy
You can also observe for yourself, what they love to buy, or have a lot of at home. If you notice that they have a lot of lotions and creams, it's a good indication that they love to collect different scented lotions. If you notice that they often buy gym wear for their workout routine, observe what type of gym clothes they like. It'll be really great if you can buy them something you know they will definitely use in their day-to-day routine, and not just store it away somewhere for when they do end up needing it. 
Get Something They Secretly Want
We all know that moms are most likely the most practical person in the house. She usually puts everyone else's needs and wants in front of hers. This usually results in her never being able to buy the small things you know she'd love to have. Think of the different things you know she'd really want to buy for herself, but just chooses not to. This will be a really great gift as you know that it's something she would really love and have thought about a lot. 
These four tips will guide you towards choosing something that you know would be a perfect gift for Mother's Day. Here are some more mother's day gift ideas for under $100 for a little extra inspiration. 
Mother's Day Gift Ideas For Under $100
You don't have to spend a lot of money to be able to get the perfect mother's day gift. If you can get them a gift that they can use all year long, one that's versatile, and something they can keep for the longest time, then you have yourself the perfect practical gift. Let's face it, every mom loves practical gifts! These are some really great mother's day gift ideas for under $100 that every mom would absolutely love to receive any time of the year. 
An Everyday Cardigan
You can never go wrong with a cardigan. The fact that this is something you can wear from summer to winter, with dresses, leggings, or jeans, and that it is one of the most comfortable pieces of clothing you'll find in any wardrobe, makes it an absolutely great gift for mother's day. 
A
 Cute Bracelet
Accessories that you can wear with both casual and formal wear is another gift that you can't go wrong with. In a lot of ways, everyone needs a bracelet every now and then. This Rose Quartz bracelet works well to compliment any outfit. It's a great mother's day gift idea under $100. You don't have to worry about the size either. It's something your special someone can wear for different occasions. 
A Warm Trench Coat
An alternative to a cardigan is a trenchcoat that can be worn throughout the winter, autumn, and spring seasons. This is something you know a busy mom can easily style and wear comfortably, all the time. The soft fabric yet stylish design is absolutely timeless. The best part about the Dream Closet Couture Trench Coat is that it comes in different colors. Choose one that you know your mom would absolutely love to wear. 
A
 Beach to Party Cover-Up
A cover up for the warmer seasons is also a must-have in any wardrobe. This beach cover-up is one of our best sellers, and it is definitely a favorite. It's simple yet stylish at the same time. it can add that extra edge to any outfit, whether it's a swimsuit or just your regular denim jeans and black spaghetti top. You can style this with almost anything. This makes it another versatile gift to give.
Find that perfect mother's day gift for under $100, and give the ultimate gift of love and appreciation to the mom that means the world to you. With all the hard work that they do, all day, every day, they deserve the surprise. There's no better surprise than a perfect gift. 
---