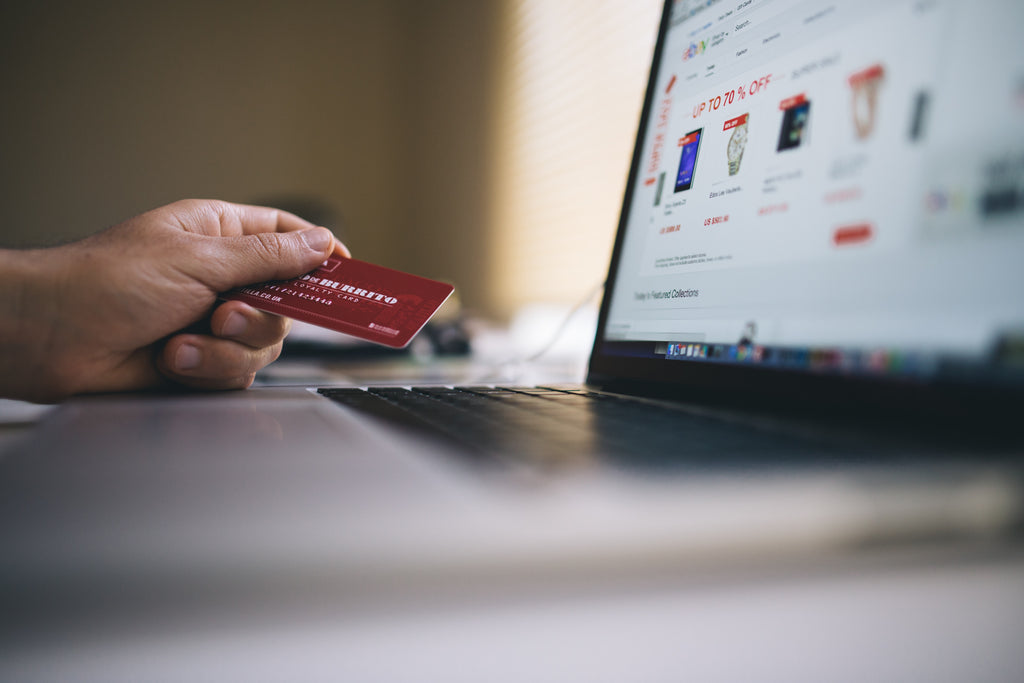 Online Shopping Tips: Mistakes You Need to Avoid
There's a reason why people get addicted to shopping online. It's easy to do and there's so much you can buy with so little effort. The world is literally on the tips of your fingerprints, and it can be a productive way to do your shopping with minimal time and effort spent, giving you the freedom to focus on more important tasks. Unfortunately, a few mistakes may ruin the experience for you. These are some really valuable online shopping tips that will help you avoid common mistakes people make when shopping online. 
Online Shopping Tips: The Mistakes You Need to Avoid

From clothes, shoes, groceries, down to your pet's food, everything can be bought online. Every type of business has found itself present on the internet, and it has made daily chores that we often need to leave the house for, possible to do from the comfort of our own homes. As easy as it is to do, it's not a perfect process. These are some mistakes that are commonly made by people when they shop online for the first time. Take note and avoid them entirely with these helpful tips. 
Not Checking the Reliability of a Shop
If there's one thing that you need to do before ever buying anything online, it's making sure that the online shop you are buying from is a reliable one. For as many shops there are online, there are also fake ones created to steal your details and your money.
There's one way of knowing if a shop is safe to buy from. At the beginning of every URL address, it starts with either "http" or "https". A website with a URL starting with "https" is the safe one. The "s" at the end indicates that it is secure for online payment transactions. 
Another effective way of checking if a website is reliable for online shopping is by reading reviews about people's experiences buying from shops. All businesses online encourage their customers to write reviews to help future customers confirm that they are a legitimate business. If you find that a website doesn't have any reviews yet, no way of writing a review, and has been open for a long time, then it may not be a reliable website to buy from. 
Not Reading Reviews
Apart from checking the legitimacy of an online shop, you should also read reviews to help you confirm the quality of products and services when you do online shopping. Don't just rely on a great photo and a professional-looking website. 
Unfortunately, there are a lot of deceiving shops online that make a product look or seem a lot better than it is. As good as a website and a product may look when you're shopping online, it's still better to read people's reviews of their experiences to know exactly what you should be expecting from the purchase.
Read reviews as many times as you can. If you find that a product doesn't have specific reviews on its website, you can always search for reviews on another website. You'll find that a lot of people have written reviews and video blogs for all types of products. The important part is that you get a good idea of what to expect from a product or service, from the accounts of people who have bought this.  
Not Checking the Product Description
Reliable shops online give you specific product descriptions for everything that they are selling. You should never make the mistake of trying to purchase something when you're online shopping, without first reading the product description. This too is to help guarantee that you know what you are buying before you pay for it. 
Unlike the traditional way of shopping, you don't have the opportunity to physically fit, try, feel, and see an item in person. You'll have to rely on the product description for this. For example, you might often buy your t-shirts in a size small. You purchase a size small from an online shop without checking the description, and you realize that once you wore your shirt, it fits a lot bigger than what you wanted. This may be because the sizing of this shop's store is different from the sizing of the shops you're used to buying from. 
To avoid making this mistake, make it a point that you read through the product description to guarantee that you are buying exactly what you are expecting. 
Not Using the Safer Paying Methods
Criminals who target first-time online shoppers have one purpose. To get as many of their personal details to use to steal their money or to use their cards to purchase expensive items for themselves. It's really important that you practice using safer paying methods such as Paypal and Credit Cards.
You should never, under any circumstances, use your debit card to pay for anything online. It's too much of a risk giving your details away for your savings. It's better to use a credit card as there are more security checks required for this. 
Other safe alternatives for payments online are Payoneer and Skrill. If you do find that there are options for paying offered to you that you're not familiar with, it's best to always check for customer reviews to confirm that they conduct good transactions. It's really difficult trying to chase after money that has already been taken out of your wallet. 
Not Using a Private Internet Connection
There's one rule to stay safe when online shopping and that is to use your own private internet connection either through your phone or at home. Never do any online shopping when you are connected to public wifi. There are ways for hackers to use this public connection to access your personal details and use your accounts. 
Always make it a point that you check your phone or your laptop's wifi connection before you push-through with adding any payment details on any shop you are planning to buy from. It's safer this way. 
Not Checking For Coupons
One of the best perks of online shopping is the fact that you can always get coupons for discounts. Almost every online shop provides discounts for first-time buyers. You can also get coupons for spending over a certain amount. Online shops do this as part of a strategy to invite you to try shopping on their site for the first time or more often. There's no denying the thrill of a discount if it'll cost you less than what it would usually cost you at the physical store. 
Not Browsing Other Options
You'll find that there is literally an abundance of shops online for almost anything you want to buy. If you want to get the best deal or guarantee that you buy the best quality product, you should go out of your way to browse as many options as you can before deciding on buying from one shop. You may just find that two different shops are selling the exact same product for two completely different prices. 
Not Protecting Your Details
You will find that a lot of websites offer the 'save your details' option for when you purchase anything online. This may be tempting to do as it'll be easier to complete the transaction for your next purchase, but it's definitely not advisable. You do not want your details to be saved in any database online as it makes it easier for hackers and thieves to get hold of this. 
The key to protecting your details is never saving them online and never sending them through an email. It should be through a legitimate payment form. Remember to always check the legitimacy of your site before inputting any of your personal details.
Not Checking the Return Policy & Shipping Details
One of the biggest mistakes you can make when you're online shopping is completely forgetting to check the return and shipping policies. It's an understandable mistake to make. The excitement of your purchase and the completion of your payment process may have overcome your thoughts entirely. This may be okay in some cases. But unfortunately, there are other cases where this is a complete disadvantage. 
You'd want to be able to check the return policy details before you buy anything to guarantee that if you are unsatisfied with your purchase, you can return it or have it exchanged. You'd want to check the shipping details to confirm that the shipment process is both safe and can get you your package at the right time that you'll need it. You wouldn't want to buy a gift for a wedding, and have it arrive a week after the wedding date. 
It's really important that you give yourself the chance to check everything that's written on the return and shipment details when you're online shopping. This will save you from any stress or inconvenience with your purchase. 
Final thoughts
Online shopping is a great way to save you time and money of having to go to different stores to buy everything you need. If you follow these tips and avoid these common online shopping mistakes, you'll find that this may just be your favorite chore to do on a daily basis. 
---