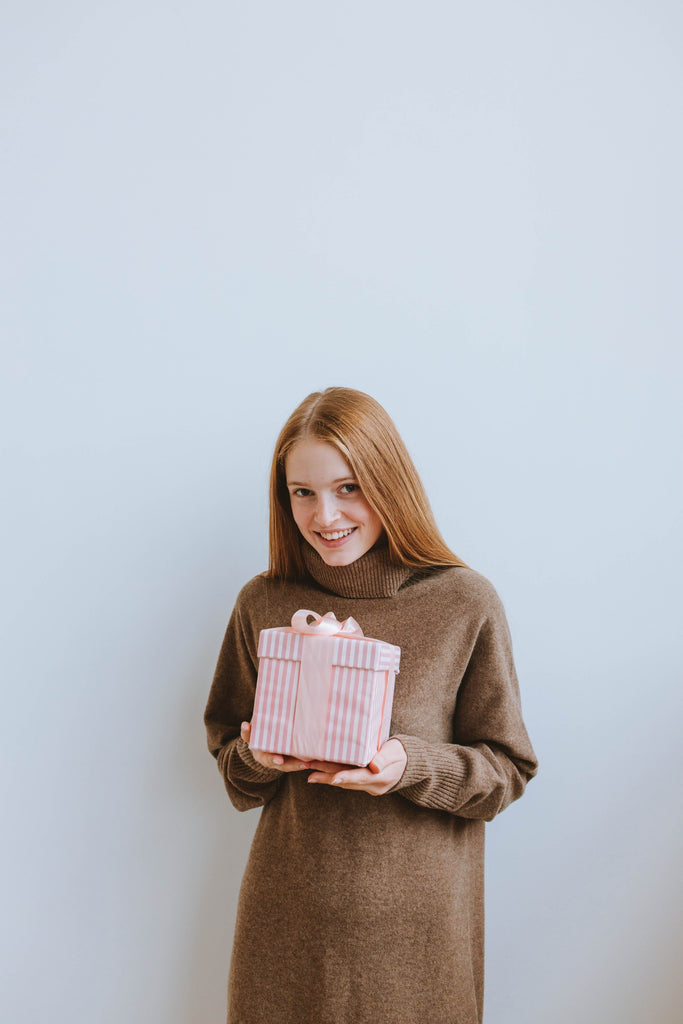 OOTD Ideas That Should Be On Your Christmas Wish List
The older we get, the less significant our Christmas wish list is. But it doesn't take away from us wanting those 'wishes' to come true. So we hope our boyfriend, girlfirend, best friend, parents, or siblings, get all the Christmas gift hints we drop before they go holiday shopping. And if you love a great OOTD, nothing else will make you as happy as a great piece of OOTD-worthy gift that you can style all year long. Build that wish list with these OOTD ideas that should be on your Christmas list. 
A Polka Dot Dress
Whether you're 8 or 38 years old, a Polka Dot Dress will always be a go-to for summer days and cocktail parties. Find something subtle, simple, and stylish. You can pair this with sneakers, heels, or sandals. And you can even take this to a day out at the beach with flipflops, a sun hat, and your favorite summer bag, and it'll still look cute. If you feel like a dress for festival season, a polka dot dress will look good with boots and a minimal sling bag. The possibilities are endless, and this should be part of your OOTD ideas Christmas wish list. 
An Oversized Sweater
An oversized sweater is a no-brainer. You can never have too many of it. And you can grow old with it. This is literally something that needs to be on every Christmas (birthday/every day) wish list. The reason for this is because of its versatility. Much like the polka dot dress, you can wear this with everything from jeans, leggings, shorts, dresses, skirts, and any footwear and accessories. It's one of those items that you can mix, match, and style with anything you want, and it'll look effortlessly stylish no matter what. And on top of it all, it's always comfortable and forever timeless. An oversized sweater should definitely be on your OOTD ideas Christmas wish list. 
A Reversible Jacket
Receiving a jacket that looks great and feel comfortable at Christmas is always a win. But a jacket that's equivalent to two styles, is the ultimate jackpot. This reversible jacket is the gem you'll need on that Christmas wish list. It's an OOTD styling dream. For some reason, a piece that can be worn in two ways, always makes us feel warm and cozy on the inside. It's a versatile item that you can enjoy styling in multiple ways. This is where the fun can really begin with your OOTD possibilities. 
Reversible Plaid Jacket $50.99
A
 Layered Necklace
Accessories are the icing on the cake for your OOTD ideas Christmas wish list. A gold layered necklace is an absolute must-have for the best outfit ideas. It's such a great item that can turn any shirt, dress, pant, or skirt ensemble, into a chic, stylish combination. Get a gold necklace simply because it can work with every color. It's one of those pieces that you can wear all day, with everything.
Have a Wonderful Christmas
Cheers to another great year, another wonderful 12 months, and to a great Christmas and New Year. This is the ultimate OOTD ideas Christmas wish list guide to get you inspired this holiday season. If it's not for you, these are a great gift list for your family and friends. Every item is versatile, timeless, and always wearable. That's what Christmas gift giving is all about. Giving your loved ones something they can enjoy and cherish forever!
---