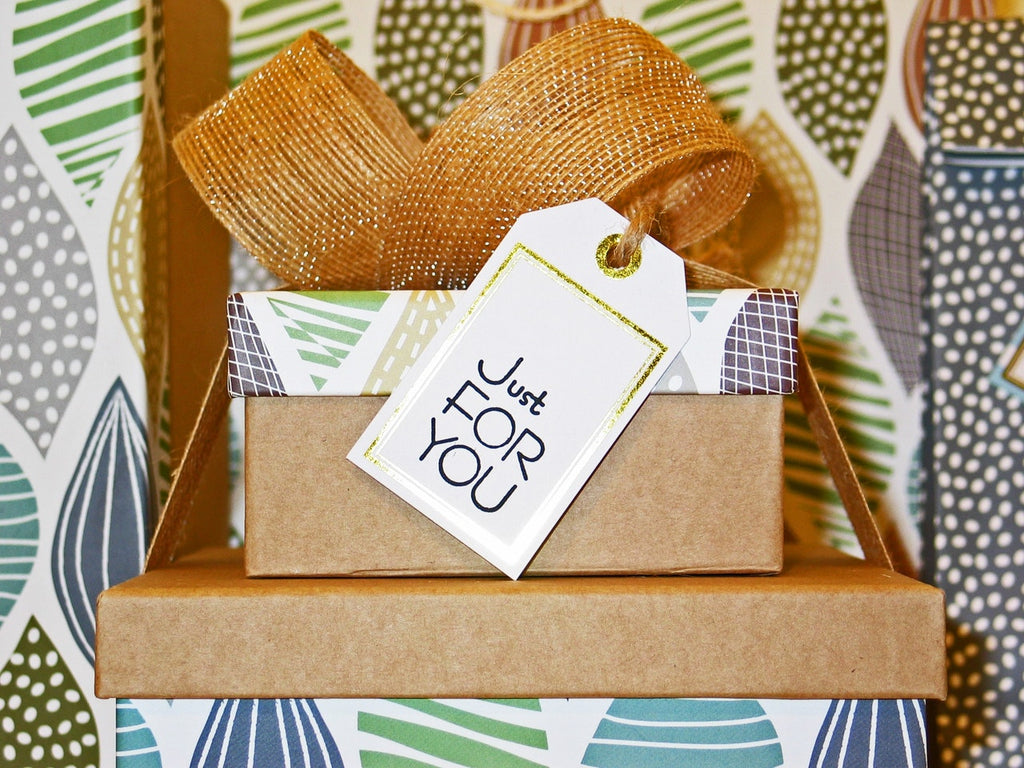 Quick Christmas Gift Ideas Under $50 for Mom and Dad
With less than 100 days till Christmas, the pressure is on to get the perfect gift for everyone. This includes getting the perfect gift for mom and dad without worrying too much about the price and how to buy it. Here are some really great Christmas Gift Ideas for under $50 that you can quickly buy online. 
For Mom
For Mom, you'll want something that she can wear or use comfortably, wherever or whenever she wants. She doesn't want anything that's too high maintenance. And, as much as possible, she wants something that's functional and she will really enjoy using. 
A Knitted Turtleneck Sweater 
A knitted turtle neck that mom can wear over her pajamas, to the grocery, over her gym clothes, under her coat, will be a perfect gift. It's easy to wear, comfortable, and something she can keep for a long time. a little helpful shopping tip, check the size of similar sweaters in her wardrobe, to know exactly what size to get. Our Knitted Turtle Neck by Dream Closet Couture is a particularly good Christmas Gift Idea under $50.
Dream Closet Couture for $50.99
A Planner For the New Year
For the mom who's incredible at planning for everything, a planner notebook is definitely a good choice for a quick Christmas gift idea. She'll love it simply because she'll use it for every day, and she was most likely planning to buy one in the first place. Get her one that's light-weight and easy to carry around in her bag. This Leuchtturm planner on Amazon is exactly what she'll need. You can get her all three sizes, or a size you'll know will work best for her. 
A Collection of Body Lotion
Skincare is on every mom's daily routine. A full collection of great skincare products like lotions and body wash is something your mom will love to get for her Christmas gift. Get her with a scent she'll love. Or you can also choose a scent you'll love for her. If you know that your mom is particular about smells, you can choose to get her a gift card and give her the opportunity to choose the perfect skincare set for herself. 
For Dad
For dad, he won't be particular with what he wants, but you'll also want to get him a Christmas gift that he'll love. It can be anything that tickles his fancy, something he'll love to have for the car, or even something he can lounge around in at home. Here are a few good choices that your old man would love. 
A Cashmere Sweater
For dad, you'll want something that he can throw over a t-shirt and jeans. Something he too can wear for any occasion. A plain Cashmere sweater will be an awesome gift for dad. Go for neutral colors. Black is always a safe bet if you're not entirely sure what dad would want. Uniqlo has a great collection of cashmere sweaters your dad will definitely like.
Waterproof Portable Speakers
If your dad loves some outdoor adventure, or just a great Sunday out by the pool doing some grilling, outdoor waterproof speakers will be the perfect gift. He can take it anywhere and have the best of his Spotify playlist booming out, rain or shine. The JBL Clip Waterproof Portable Speakers is a really great choice. It's sound quality is surprisingly great for such small speakers. 
A
 Leather Wallet
Dad will always and forever need a sturdy leather wallet that can last him years. It's pretty much the only thing most dads carry with them at all times. And he will definitely love getting a much-needed upgrade. The Roy Wallet by Herschel is a great choice!
Mom and Dad deserve great gifts to get excited over this Holiday season. Find them a gift that you know they'll be able to use for a long time. Something that is both practical and thoughtful. These Christmas gift ideas under $50 will not only make them happy, but they won't take over your savings. And the best part is, you can order them all online without ever needing to leave your house. 
---