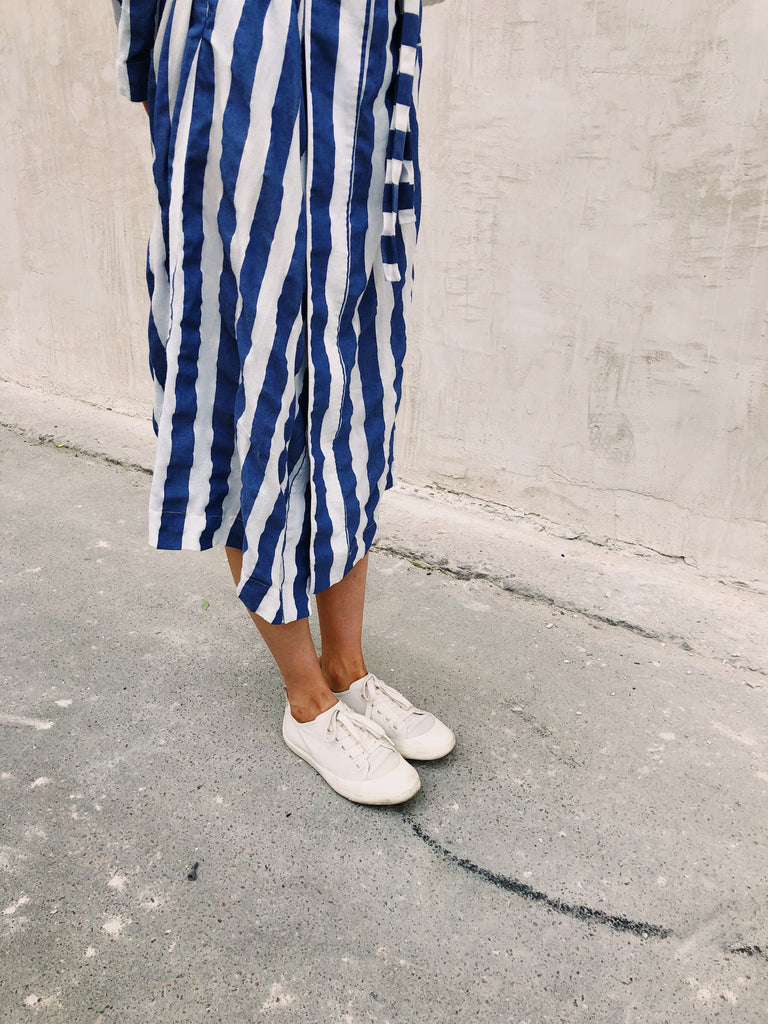 Spring Outfit Ideas that Work with White Sneakers
Who doesn't love a good outfit with the comfiest white sneakers? With this fabulous sneaker trend on its 3rd year of popularity, we are seeing sneakers being made by almost every brand, in every design, at every price point. And we just can't get enough of it. What's making us even more excited for this new year is the upcoming season where we can start to finally wear spring outfit ideas that work with white sneakers. Dream Closet Couture brings you all the hottest ways you can rock your white soles with the cutest spring OOTD ideas. 
Spring Outfit Ideas that Work with White Sneakers
It's time to shop for this Spring's outfit ideas that will work perfectly with your favorite white sneakers! 
Blazer & Shorts Pair
Start off with an absolutely stunning blazer and shorts two-piece attire that works incredibly well with any white sneaker design. What we love the most out of this outfit is that you can get the best out of two worlds. Work with the two-piece pair together, or mix and match with either the blazer or the shorts. There's so much versatility with these pieces, and playing with outfit ideas is what Spring OOTD's is all about. 
White Lace Dress
This may seem a little unconventional at first, but trust us, a simple white lace dress works incredibly well with whites sneakers and above ankle socks. There's just something so playful and fun working with something so formal, dressed down by something so comfortable. Wear this with a cute summer hat, and a denim jacket and you are ready for a new Spring OOTD head-turner. 
Mini Tweed Skirt
From the first time girls ever saw the mini-skirt worn by fashion icon and trendsetter, Twiggy, this has been a spring outfit staple in every wardrobe. But the best part about a good mini-skirt is a unique twist on it. This beautiful Mini Tweed Skirt looks so chic with a white t-shirt and sneakers. Wear it with a denim or leather jacket, and you've got yourself a great Spring OOTD outfit to go with your white sneakers. 
Oversized Sweater Dress
Who doesn't love a great transitioning piece like a cute oversized sweater vest making its way from winter layers to your spring attire? You can definitely use your oversized sweater dress with little hidden shorts and a cute pair of white sneakers. This works so well with the 'not so cold' yet 'not too hot' weather of spring. And there's really no better outfit than an oversized anything with sneakers. This literally spells out comfort for the whole entire day. 
White Sneaker OOTD Tips
If you want to look the best with your white sneakers this spring season, make it a point to follow these really helpful white sneaker OOTD tips that will have your outfits Instagram ready, all season long! 
Keep them clean - It's not the most flattering look when your white sneakers no longer look white. To really look as chic and as cute as possible with your sneaker OOTD's, make sure you keep your sneakers clean. This can mean removing dirt with wet wipes, cleaning your sneakers with a brush, and even going so far as cleaning them with professional products. The cleaner they are, the cuter you'll look. 
Rock cute socks - The sock game is just as important as the actual shoe game. Make a statement with your socks and wear ones that also compliment your outfit. This can range from cute yet simple white ankle socks to playful and colorful graphics socks that are more visible with your white sneakers. It doesn't matter what look you're going for, just make sure you have the cute socks to fit the cute outfit. 
Don't be afraid to wear bold colors - The reason why white sneakers are so popular across every type of fashion taste or look is because of its versatility. You can be wearing a floral dress or leather pants, and it'll look good with both. This makes it a really fun opportunity to go a little bolder with your colors. Change it up a bit. Take a few wardrobe risks. What's a good OOTD styling session without all the fun of trying new things?
Don't just stick to those white sneakers -  You don't always have to stay safe with just wearing your white sneakers. Once you start getting more comfortable and creative with your outfit combinations, you can start using bolder colored sneakers to really make a statement. Have fun with trying new sneaker colors that you may have never used before. This is a guaranteed way for you to be able to explore through your wardrobe, and see what other OOTD worthy ensembles you can create with different colored sneakers. 
Conclusion
Get absolutely creative and break out of all your winter layers with this upcoming season. There's so much that you can do with spring outfit ideas that work with white sneakers. And with the new year ahead of you and the promise of warmer days and longer nights, the thrill is really like nothing else. Make those spring OOTD's count! 
---