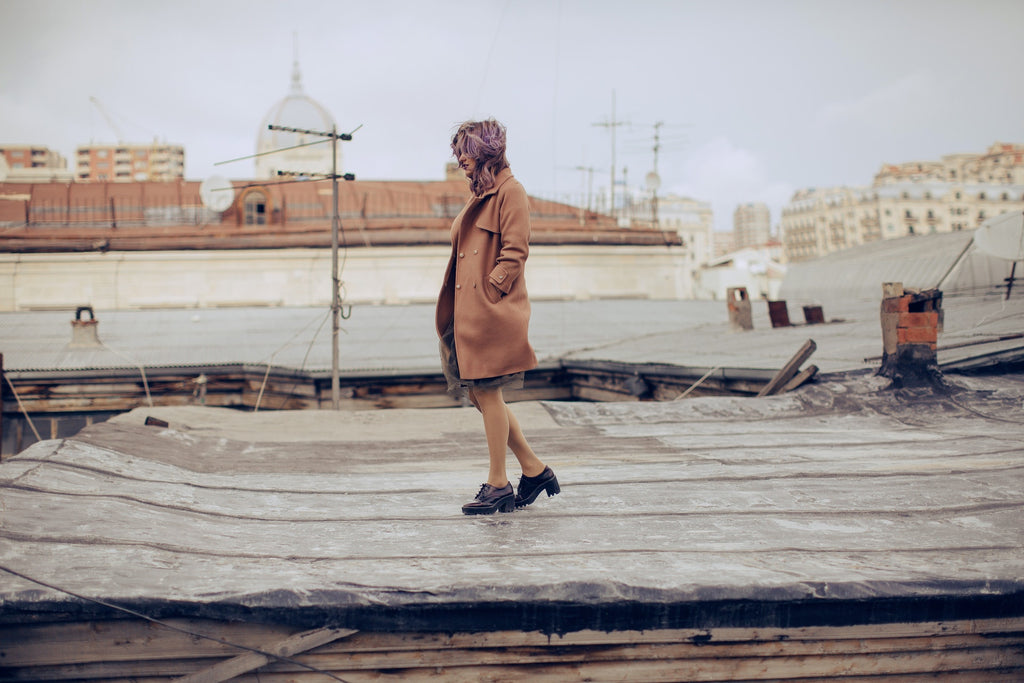 The Best of Beige OOTD Ideas
If there's one color that has dominated the last year of fashion, it's Beige and every hue around this spectacular neutral tone. Make it coffee, brown, cream, or ivory white, working around the sophisticated beige tone, you'll be surprised at just how many colors can work with a beige OOTD. As we see calm and minimal tones like white, cream, black, army green, and beige, making their mark as favored by many leading street fashion designers, what a great time to look at the best of beige OOTD Idea's to help inspire your future outfits. 
The Plain Beige T-Shirt
Taking the place of your typical plain-white-T is the beige shirt that can complement everything your white t-shirt can. Wear this with cute denim jeans and a plain black belt, styled with sneakers or ankle boots, and you have yourself a new take on the T-shirt OOTD. 
The Knitted Beige Sweater
You can work with fitted or oversized, it doesn't matter. A knitted beige sweater is a great way to achieve that sophisticated yet comfortable combination; something that's often hard to do. You can wear your sweater with a skirt for a dinner-date appropriate ensemble, or your favorite denim jeans for a laid-back look. Add a necklace and a jacket, and you're good to go. 
The Tailored Beige Pant
This must-have pant style can work well for both your casual days and formal meetings. You can wear your beige tailored pant at the beach with flip flops and a light chiffon top, or for a dinner dressed up with heels and a blazer. This versatile piece can be a true compliment for your wardrobe, and you won't have any problem styling this with clothes you already have as beige is a great base color to complement black, white, blue, army green, and gray.
The Faux Leather Beige Jacket
There's nothing cuter than a beige leather jacket to get you through those chilly evenings. What is undoubtedly the jacket style of the last two decades, there's no denying how perfect a beige version looks. This is another example of a versatile piece that you can wear in autumn, winter, and spring. Rock this with anything from a leather skirt, a maxi dress to cute black denim jeans. You really can't go wrong with a wardrobe staple like this. 
The Little Beige Dress
As much as we all love our little black dress for every occasion, it's time you get your hands on a little beige dress. This seemingly simple dress may just be your new favorite piece to style. You can literally wear this with everything or anything. The subtle color makes for a great canvas for your accessories, jackets, and shoes. This is where you can really take advantage of how you style your beige OOTD according to your mood and personality. 
Final Thoughts
Any piece for a beige OOTD is perfect for some styling inspiration. There's just something classic, sophisticated, and satisfying about this color. It compliments all of the best pieces we have in our wardrobe. And it effectively works as a blank canvas to anchor down bright and loud accessories, keeping your OOTD as effortless as possible. 
---