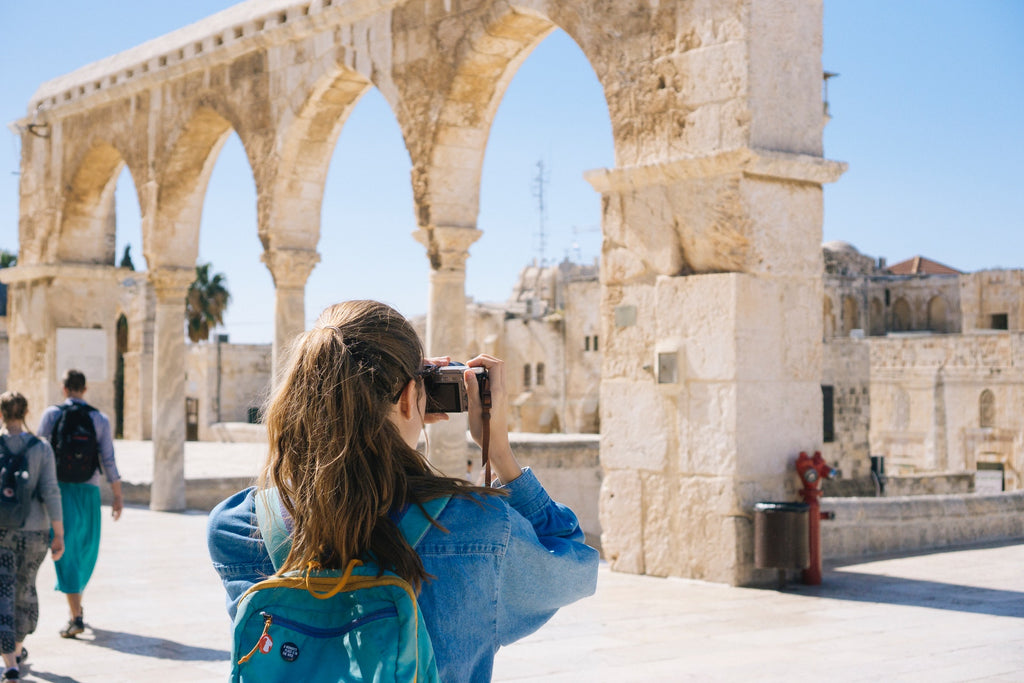 The Best Travel Destination for Your Dream Travel OOTD Photos
Traveling is something everyone aspires to do. We all want to travel the world, see new places, try incredible foreign cuisine, and bring home memories of a once in a lifetime experience. If you're someone who loves to take on any opportunity for a great travel OOTD photo, here are your must-go-to travel destinations. 
Bali, Indonesia
For the ultimate tropical paradise vibe, Bali in Indonesia is an Instagram favorite. From beautiful beaches, incredible ancient ruins, to breathtaking sunsets and sunrises. For the best travel OOTD photos, visit the Lempuyang Temple, Pura Taman Saraswati Temple, and Ulun Danu Beratan Temple. Don't forget to bring a Sarong or a cover-up as most temples will require you to cover certain body parts before entering. If you want a beach backdrop, go to Thomas Beach, Sanur Beach, and Balangan Beach.
San Francisco, USA
For the ultimate jacket weather combined with unique backdrops, you are looking at no other than San Francisco in California USA. This beautiful city is particularly known for its distinguished look. From the Golden Gate Bridge to Lombard Street, the pier, to the Palace of Fine Arts. There are so many great OOTD photos to take in this little city by the bay. The best part is that San Francisco is known for its jacket weather. This means rocking your favorite coats and jacket outfits for the ultimate OOTD photo opportunity. 
New York City, USA
If you're looking for a 'city during winter' vibe, there's no better OOTD travel destination than The Big Apple. The city that never sleeps is famous for its lights, chaos, and edge. Above all that, it is an incredibly stunning location during the winter season. Go to Brooklyn Bridge, Times Square, and Central Park are just 3 of many places to explore for great travel OOTD photos. Don't forget to cover-up and wear layers if you're going during the cold season. The New York Winter can definitely sting!
London, United Kingdom
For every fashionista, London is a city we all dream to visit one day. With so much art, history, and culture, and let's not forget the iconic landmarks, it's a definite must-see for the best travel OOTD photos. Walk from the London Eye to Big Ben, Explore Tate Modern Art Museum by the River, or walk towards Buckingham Palace and be in the presence of royalty. You can even have a stroll through the Tower Bridge and explore the music and food culture around that area. There's so much to do, and so many OOTD photos to take. Don't forget to drop by Oxford Street for a little (or a big) shopping spree. 
What Makes for a Great Travel OOTD Photo Destination?
You can literally go to any location for a great travel OOTD photo opportunity. But what makes a city perfect for your dream travel photos is variety. You want to go to a location where you can explore more than one area, and take not one, but a good 10 or more 'gram worthy photos. 
---