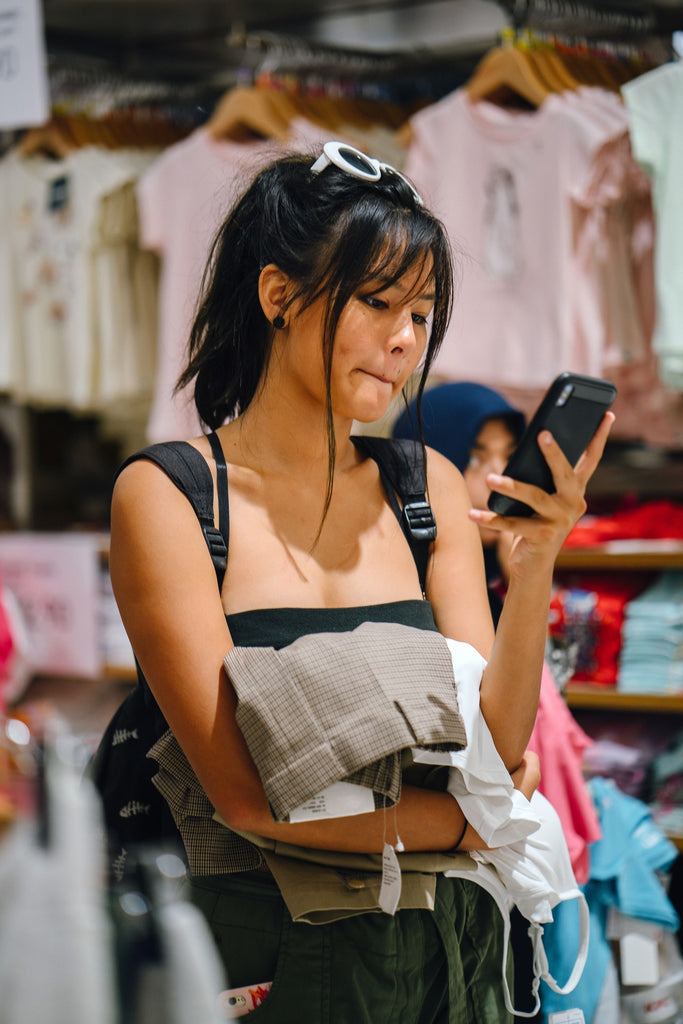 The Dos and Don'ts of Shopping For Summer Clothes
Have you ever found yourself coming home from a great shopping trip, trying your newly bought clothes on, and having an absolute breakdown because you're not at all happy with what you bought? In this day and age, this is one of the most common experiences people have. Most of us shop online, and it can often lead to disappointment if you don't know what mistakes you should be avoiding. These are some really helpful tips on the dos and don'ts of shopping for summer clothes. 
The Dos and Don'ts of Shopping For Summer Clothes
Shopping for Summer Clothes can either be just the best time of your life, or an absolute disaster. It'll all depend entirely on what you do right and what mistakes you avoid. Here are the must-follow dos and don'ts of shopping for summer clothes. 
Do Fit What You're Buying
We've all fallen for the trap of seeing something on a hanger at the shop, assuming it'll look cute on us, and taking it home only to find out that it does not compliment your body at all. This is why it is really important to actually fit what you are buying. The problem with shopping for summer clothes is that everything is either fitted or small. The fabrics are often unforgiving. This can often mean that not everything will fit you well. You should always try your best to try clothes on before buying them. 
How about when I'm buying online?
Good question! Obviously you can't fit anything if you're buying this from an online store. This is how you should approach the situation:
Check the measurements provided on the product's description (this should be available for most online shops). 
Check for a return policy just in case it doesn't fit you in person
Try to buy clothes that are familiar to you in shape and fit. Avoid clothes that you've never worn before. For example, if you've never worn a backless maxi-dress before, try to avoid buying one. It's best to stick with styles and silhouettes that you're confident will look good on you. 
Don't Buy Something You Most Likely Won't Wear
It's tempting to buy something if you know it's on sale, it's at a good price, or just so that you can buy it. But you shouldn't be too quick to pay for a piece of clothing that you have no occasion to wear it for. If you rarely ever go to the beach, don't buy swimsuits and swim clothes that are meant for the beach. It'll just sit in the back of your wardrobe. Soon enough, you'll forget it was even there. 
Do Buy Styles You Feel 100% Confident In
The summer season is all about catching the sun, having so much fun, and feeling your absolute best. You can't exactly achieve this if you're not happy with what you're wearing. If you don't feel confident in your clothes, this may just dull your mood for the summer.
Choose to buy clothing stylest that you are confident in wearing and feel really good in. This can be something similar to your favorite dress, jeans, or jacket. If you know that you look good in that type of style, then find yourself a style similar to that. 
Don't Wait Till Summer
If you really want to get the most out of every dollar you spend, do not wait till the summer to go shopping for summer clothes. Right after Christmas, just as winter is ending and the spring season is rolling in, keep an eye out for all of the clearance sales.
If you miss this sale season, you can also plan for the 'after summer' rush to get rid of summer clothing inventories. After the hottest months of the year, and as the colder season approaches, you'll find that there are a lot of retail stores that try their best to get rid of the summer inventory, and thus, put on a big summer season sale. 
Keep an eye out for all of the clearance sales that happen all throughout the year, and do your shopping for summer clothes when they are all at their lowest prices.
Do Choose Practical Pieces
You'd want to invest in clothing that you know will last a long time, and are practical for your everyday use. It may be tempting to buy that cute chiffon dress for an Instagram worthy photo. But it's just not practical. You should stick to clothes that you know you can wear all throughout the summer season and if you're lucky, something you can wear with layers during the cold season too. These are the best investments you can make when it comes to shopping for summer clothes. 
Don't Disregard Your Favorite Colors
It's easy to want to try something new and different when you're shopping for summer clothes. But there's a reason why you have favorite colors in your wardrobe. These are the colors that compliment you, your skin, your hair, and your overall style the most. Don't disregard the colors you have always loved for the romance of trying something new. You may not be happy with what you buy. Choose colors that you know will make you happy when you wear them. This usually means choosing colors that you love to wear, all the time. 
Do Consider Your Summer Plans
You don't want to shop for your summer clothes, and then realize that you actually have nothing to wear for an upcoming wedding or summer trip. You should always keep your summer plans in mind. You'd want to be able to complete your wardrobe way before the season comes in. Buy the clothes that you know you'll definitely need and use for this summer season. You'll save a lot of time (and a lot of stress) if you plan your outfits for special occasions, ahead of time. 
Final Thoughts
Make the most out of your shopping for summer clothes by following these helpful tips. These dos and don'ts are a great guide to get the perfect pieces that you can wear for all of your summer activities. You'll not only guarantee that you get the best pieces for your wardrobe, but you'll also definitely be shopping to have the best summer of your life. 
---