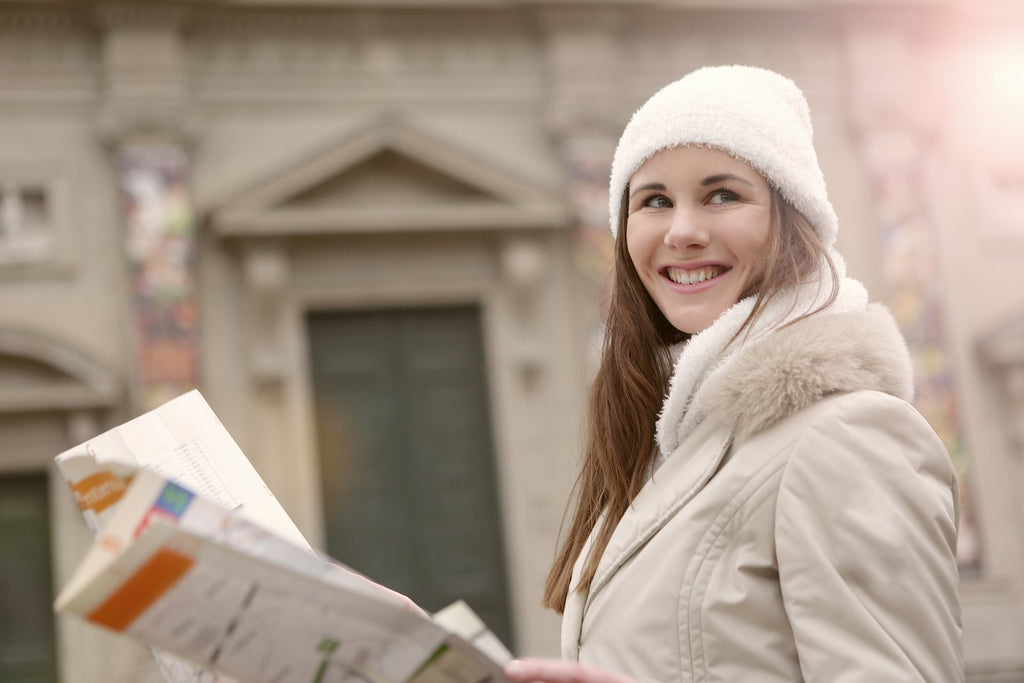 What to Pack For a Trip Somewhere Cold?
Finally, you will soon be traveling to somewhere with cold weather. It is a great time to bring out all of your best accessories, shoes, coats, and clothes. And you can't wait to start planning your OOTD's. But what do you actually need to pack for a trip somewhere cold? Here's a quick guide to all the essentials that should be in your suitcase.
Gloves
If you've never experienced being somewhere with winter climate, then you won't know just how uncomfortable it is to walk around in 0 degree weather, with nothing to cover your hands. It's tolerable if the sun is out. But if you're looking at a cold, cloudy, and windy day, you'll do anything to cover your hands. Gloves are an absolute must-pack for a trip somewhere cold. 
Thermal Leggings
You might not think this is necessary, but if you experience temperatures anywhere below 5 degrees Celsius, you'll wish you had something to protect your legs. When you experience low temperatures, the type that can penetrate through any layers you have on, thermal leggings are the only thing that can help keep you warm. Invest in a few thermal leggings that you can wear all throughout your trip. It'll make your experience in the cold more comfortable, and you don't have to wear so many layers just to keep the cold off of your skin. 
Waterproof Shoes
It doesn't matter if it's there's no snow or rain in the weather forecast, you want to be sure that your feet are protected just in case it does come. There's really no worse feeling than having cold, wet feet. You'll need some good waterproof shoes to pack for a trip somewhere cold. Preferably boots or sneakers for comfort. 
A Long Coat
A coat for cold weather goes without saying. But if you're not used to wearing coats, you might easily mistake a jacket for a coat. A coat is long, made from thick, warm fabric, with a lining to keep the cold out and keep you comfortable. This is important as it'll be the main thing that will protect you from the cold outside. And it is easy to remove whenever you'll go somewhere indoors where there's heating. A good tip for packing is to bring something that will work with all of your outfits. Bring a coat that's black, grey, or a color that you can wear with all of the outfits you bring. 
A Few Sweaters
Depending on the duration of your entire trip, bring a few sweaters that will last you the entire time. Sweaters are the best layering you can wear under your coat as it will definitely keep you warm, but it's not too thick that you can't wear it indoors where the heating will be turned on. And at the end of the day, you want to be as comfortable as possible, so you don't want to be wearing too many layers. A shirt, sweater, and coat will be enough to keep you warm, even during the cold evenings. We have a great selection of sweaters if you need a few stylish choices!
Something to Keep Your Head Warm
This might be an accessory that you may also second guess, but it makes the biggest difference in how warm you are walking around in winter weather. This is definitely a must-pack for a trip somewhere cold. The choice is up to you. You can wear a hat, a baseball cap, a beanie, or a beret. As long as it's something that keeps your head warm, you're good. 
Scarves
This is optional as it'll depend on what type of coat or sweaters you have. For example, if you'll bring thick turtle neck sweaters, and have a coat that protects your neck from the cold, then you might not need it. But it's still a must-pack for a trip somewhere cold as you just don't know if you'll need that extra protection for your face. A scarf can cover your neck, ears, and parts of your face. It's also great at keeping the warmth inside of your clothes. It's a good idea to bring one. And the best part is, it can be worn in different ways, and it always looks good with a coat. A definite OOTD accessory you can experiment with. 
Final Thoughts
You want to feel just as good as you look. When planning for what to pack for a trip somewhere cold, don't forget these essentials that will get you through the coldest of temperatures, but also, keep your OOTD's looking absolutely perfect. Have fun on your trip, and don't forget to keep warm!
---